Warning: file_get_contents(http://www.linkedin.com/countserv/count/share?url=http://www.campidarte.com/snake/&format=json): failed to open stream: HTTP request failed! HTTP/1.1 404 Not Found in /web/htdocs/www.campidarte.com/home/wp/wp-content/plugins/tk-social-share/tk-social-counter.php on line 145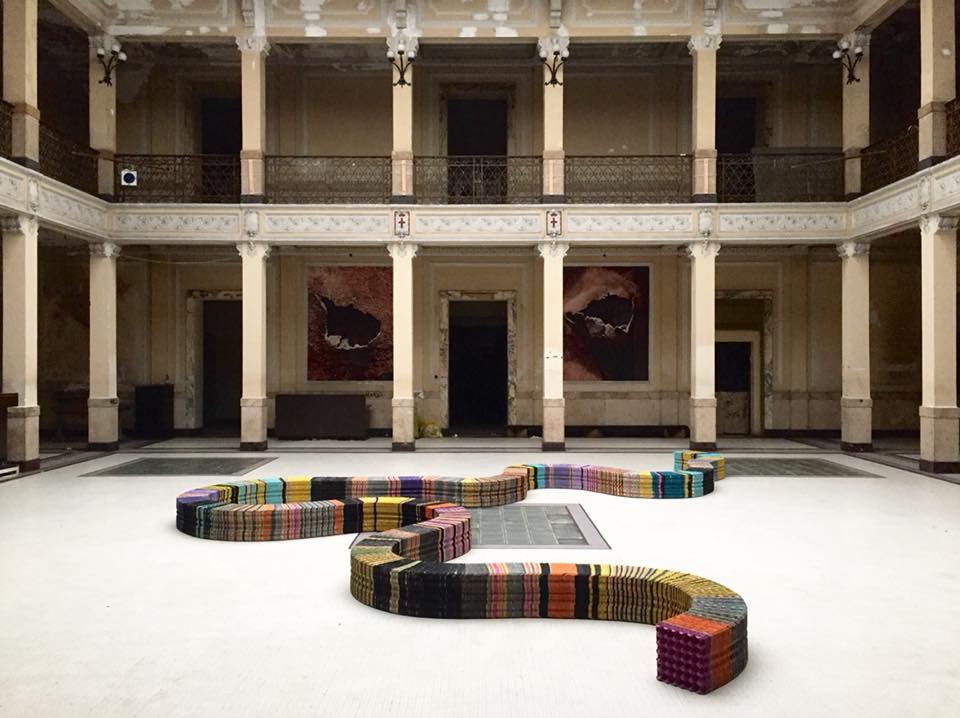 What happens if we stack dozens and dozens of recycled folders of eggs, we pierce them in the center and let a rope pass through it?
This is how Snake was born, our super jointed seat, resistant, colored and adaptable to any type of environment. Perfect for outdoors and particularly suitable for large spaces and / or events thanks to its great visual impact. If we look at it from the top, in fact, the shape of a large snake stands out, from which it takes its name, a modular shape in various options and therefore never the same.
Snake is available in the size you need, even for smaller spaces for which we recommend the midi and mini version.
Snake has a large color chart that can be consulted.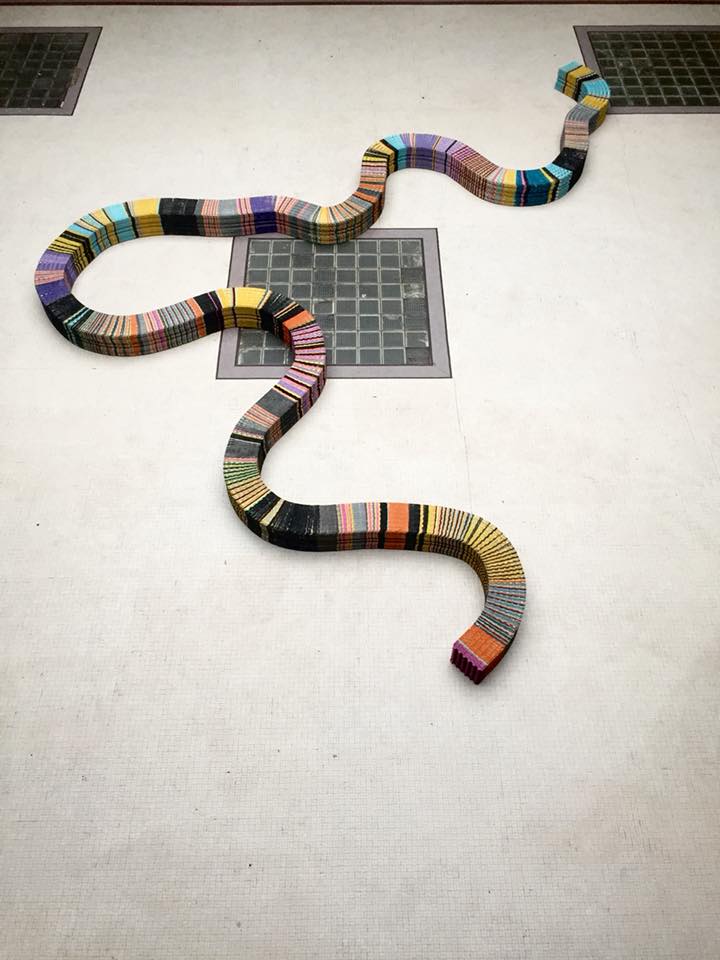 Cosa succede se impiliamo decine e decine di cartelle riciclate di uova, le buchiamo al centro e facciamo passare una corda al suo interno?
Così nasce Snake, la nostra seduta super snodabile, resistente, colorata e adattabile a qualsiasi tipo di ambiente. Perfetta per esterni e particolarmente indicata per grandi spazi e/o eventi grazie al suo grande impatto scenografico. Se lo osserviamo dall'alto infatti, spicca la forma di un grande serpente, da cui prende il nome, forma modulabile in svariate opzioni e per questo mai uguale.
Snake è disponile della dimensione che ti occorre, anche per spazi più ridotti per i quali consigliamo la versione midi e mini.
Snake dispone di un'ampia cartella colori consultabile.